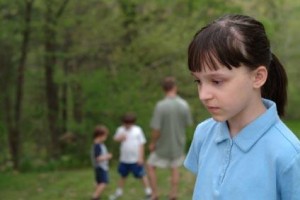 At Perth Brain Centre, the team see many children affected by Asperger's Syndrome. Asperger's treatment Perth using Neurofeedback has been very helpful for those affected by the condition, one of the less severe on the Autistic Spectrum.
Children with Asperger's have difficulties in social skills, often having an overwhelming desire to know everything about a very precise or narrow area of interest such as train timetables or a particular comic book character.
No medication can 'cure' Asperger's, although there are medicines that can be valuable in the treatment of symptoms. At Perth Brain Centre, we offer a different way, Neurofeedback therapy. This, along with the other help available to our young patients and their families has proved hugely beneficial. To learn more about treatment options we can offer in Asperger's treatment Perth, contact us on (08) 6500 3277 and arrange a preliminary appointment.
Symptoms
Children do not usually experience delayed development of language skills but, in common with others affected by disorders on the Autistic spectrum, they do have delays in development of fine and gross motor skills. They often have problems building friendships and can go on to experience depression and anxiety as adults.
Symptoms and their level of severity can vary widely between individuals and can make getting an initial diagnosis difficult. However, the treatments available can produce great results and benefits for the whole family.
Symptoms may include:
Motor skills problems leading to clumsiness and a general lack of co-ordination
Problems with understanding and making facial expressions
Difficulties with eye contact
Speech lacking inflection, often rapid
Lack of empathy with others
Problems understanding humour
Obsession with a very specific subject
What Help Is Available?
At Perth Brain Centre, we focus on Neurofeedback therapy to address the condition as a whole, rather than on medications prescribed to help with the individual symptoms.
Neurofeedback is producing some impressive results in the reduction of symptoms of disorders in the Autistic Spectrum.
We can particularly highlight improvements in patients' physical health, behaviour, cognitive and sensory awareness, speech, language, communication and social skills.
How Does Neurofeedback Therapy Work?
Neurofeedback works to strengthen weak or abnormal areas of connectivity, restoring or instigating normal function. It is an invaluable tool with positive effects on the functioning of the brain without using drugs and makes improvements possible in the symptoms of Asperger's Syndrome.
Positive changes seen and experienced include:
Becoming calmer with less anxiety and a reduction in hyperactive behaviour
Better behaviour and compliance, with improved focus, attention and creative thinking skills
More empathy with the emotions and feelings of others, improved social skills and cultivation of friendships with others
Improvements in language with slower speech and more ordered, 'normal', patterns of speech
Perth Brain Centre could help your child, find out about Asperger's treatment Perth by calling us today on (08) 6500 3277. Neurofeedback Therapy is a safe, drug-free treatment that produces positive changes in the brain with long-term benefits for your child – and for the whole family.