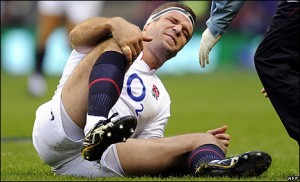 Active athletes and competitors of all shapes and sizes are fully educated on the limits their bodies can be pushed to in order to achieve success. When you are a professional athlete, there is much more involved than just going to practice and playing the sports you love. There is a mental game as well as a physical demand on your body that must be taken into consideration. Training and strengthening will do wonders for your personal performance, but there are many different ways that too much training and strengthening can lead to issues and injuries down the road.
Pushing to the Limit
The worst thing you can do as an athlete is push yourself too hard, too fast. The upcoming Women's Rugby World Cup is a great example of a group of athletes who have the proper dedication and commitment to their teams and the sport they love to play, while also having the mental ability to only go as far as their bodies can carry them. By pushing too much, it can lead to injuries like strained muscles, torn ligaments and stiff joints. All of these types of injuries are detrimental in a person who makes their living off of playing physical sports and being active on a daily basis. The women who play on the Rugby World Cup teams did not get to where they are by sheer luck – they trained and educated themselves over and over on the limits and boundaries that their bodies were able to endure.
How Far is Too Far?
Chances are, if you are an athlete who has deep knowledge of your own body strengths, you will know immediately if an injury occurs and you need to seek medical attention. However, there are some people who may strain a muscle or have joint and ligament pain and think that if they rest a little bit and not push themselves to their full extent, their injuries will heal themselves and things will go back to normal after a couple weeks. This, unfortunately, is not the case in most situations and doing so can lead to worse and more lengthy injuries. The best thing you can do if you find yourself in a situation that requires medical attention, is to contact the Turramurra Sports & Spinal Physiotherapy facility. Call us at 9144-1510 now to schedule an appointment with one of our physiotherapists. We have intimate 1 on 1 sessions with our patients that will allow us to fully understand who you are and the type of injury you have sustained. Our trainings will help us to make sure you get the proper treatment you need in order to get back into the swing of things quickly and efficiently.
Conclusion
A physiotherapist is going to make sure that any type of sports-related injury is properly looked at and treated. We know that as an athlete, you want to get back to your game as quickly as possible – we will make sure that you are given the right treatments in a short enough time to fully heal without rushing back into things and risking reinjury. No matter what type of injury it may be, physiotherapy is an incredibly beneficial way of treatment to ensure proper healing and a quick recovery time.