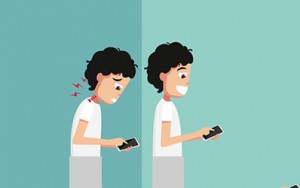 Introduction
Unfortunately the word 'posture' for many men brings back memories of strict family members insisting they 'sit up straight' without ever explaining why. When many men suffer debilitating back pain, often caused by poor posture, they tend to ignore it as long as possible and conceal it from their mates. This tendency for men to suffer in silence and not visit their GPs had led to the creation of Men's Health Week each year.
Why posture matters
In a study of back ache across the European Union it was found that 47 per cent of men had suffered back pain over the past year and figures for Australia will be similar. Strain on joints and muscle groups, often caused by long hours in poor postures, are responsible for much of this back pain and office workers are prone to this. The absenteeism this leads to is well-known but more work is actually lost through 'presenteeism' when workers turn up but cannot work efficiently because of the agony they are suffering. To prevent this it makes sense for men to create a better posture for themselves.
General tips for improving posture
Poor posture can be created by the way we stand as well as by the way we sit. Many men lean more on one foot than the other. This leads to problems of muscle imbalance and can lead to poor balance. It is therefore best to keep your feet the same distance apart as your shoulders so as to put equal weight on each foot. Pulling your shoulders back will make you stand tall and this will improve your posture. There should be a vertical line from your ear lobe through your shoulder to your hip. When sitting at a computer most men will find themselves leaning forward which puts considerable strain on your back. It is therefore better to sit up straight and to make sure that your feet are flat on the floor at the same distance as your hips. This is made easier if the top of the screen you are looking at is at eye level and your chair provides back support. The mouse and keyboard should also be close to you and it is best if the computer you use most is not a laptop.
A few postural exercises for office workers
There are several exercises that office workers and anyone who works a great deal on computers have found helpful in improving their posture and avoiding the back ache that results. With back extensions you put your hands behind you on top of the pelvis and lean back as far as is comfortable. Neck stretches involve tilting your head towards your shoulder stretching those muscles. A doorway stretch involves putting your forearms along a door-frame and stretching your body slowly through the door. If you feel this is all a bit complicated you can simply periodically stretch or get up and walk for a minute.